Get ready for another unforgettable experience in our charming town of Marfa, Texas! 🎉
In light of the recent public conversations spotlighting the LGBTQIA+ community, it's Marfa's time to shine and show our unwavering support! 🌈
Expect a weekend filled with Love, Laughter, and Pride. Follow us on social media and sign up for our newsletter for all things Pride Marfa '23.
Let's come together to celebrate love, unity, and the vibrant spirit of the LGBTQIA+ community. See you soon!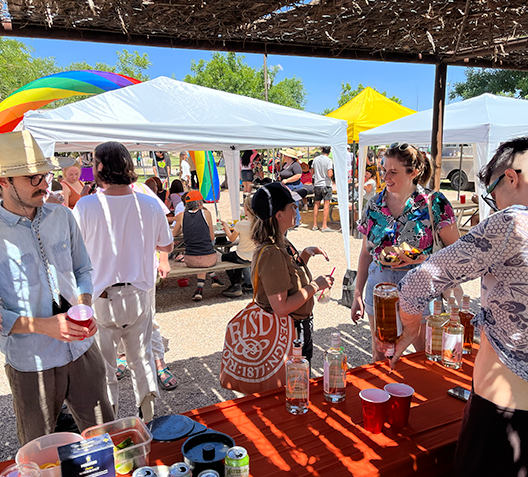 WELCOME MIXER (18+)
Kick off the weekend in style connect with fellow Pride attendees, organizers, supporters and volunteers. Enjoy a live band performance by Austin's Choux Choux with vibey tunes laid down by DJ Trillo from El Paso, TX. Get ready for a drag performance that can't be missed.

Delicious burgers available from Bad Larry Burger Club; Cold drink options on hand from El Cosmico.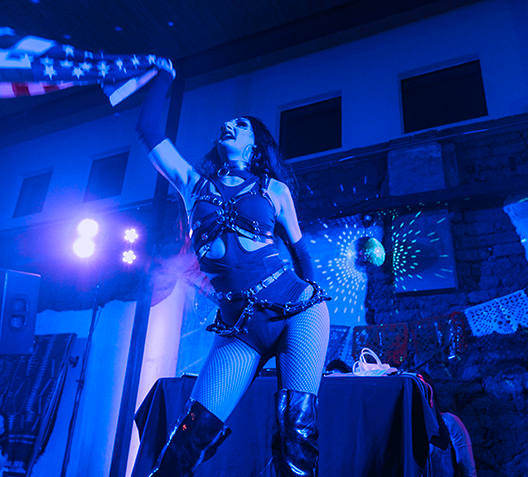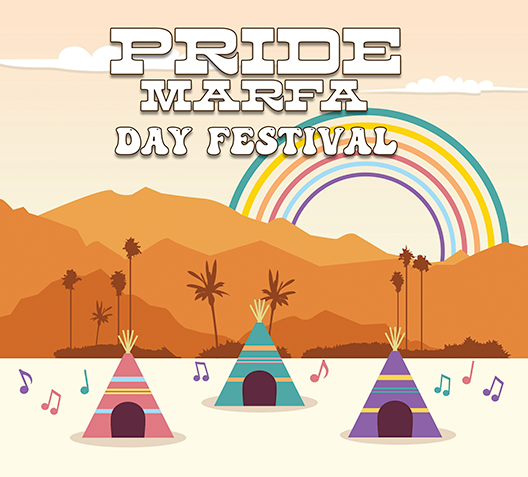 DAY FESTIVAL (ALL AGES)
Join us for a day of family-friendly fun for all ages! Free to all, come enjoy the moon bounces or a game of Bingo. Get dolled up at the face paint station or take a tour of the many vendor & exhibitor tables on the festival grounds. Live music performances by El Paso's Doom Well and Marfa's own psychedelic DJ Lurkmoth.

Tasty food options from Easy Wind; Gelato from Bordo.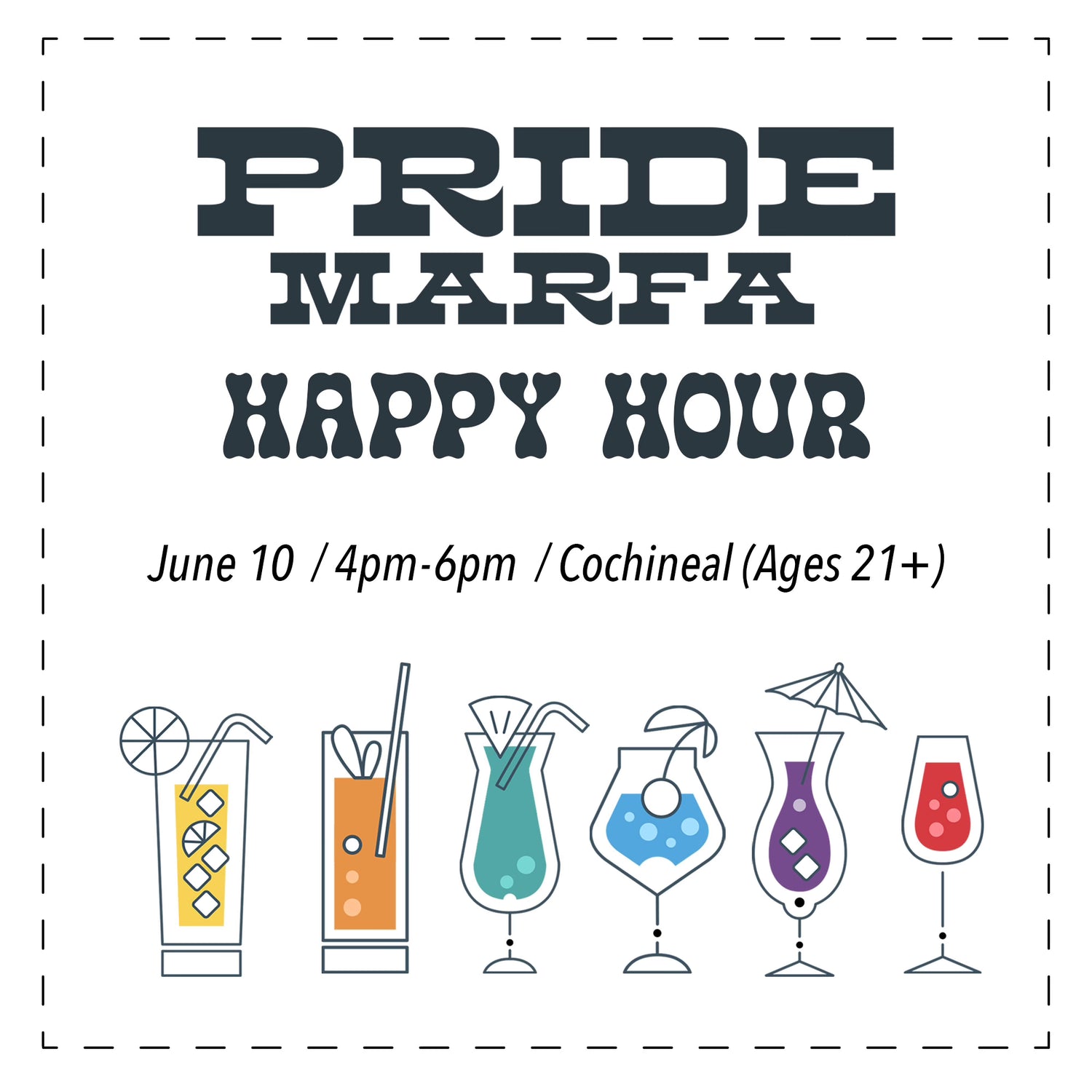 HAPPY HOUR (21+)
Head over to the place where the idea for Pride Marfa was born, Cochineal. Choose from a variety of Specialty Pride Cocktails and tasty bites before getting ready for our big dance affair later in the night. Event proceeds benefit Equality Texas.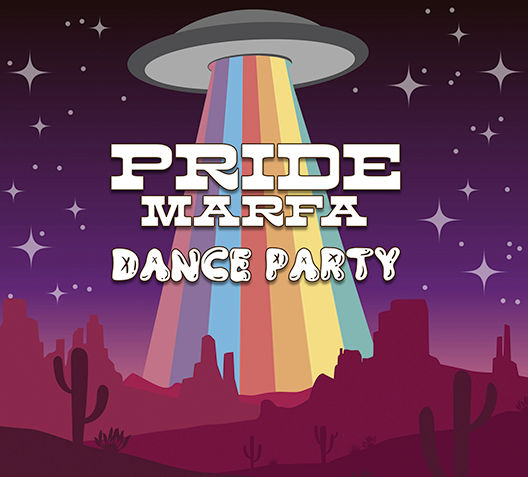 THE DANCE PARTY (21+)
This year's Dance Party is going above & beyond. Gear up for an audiovisual trek thru space, time, genres & dimensions. Get down to a custom-mixed rhythm & beats served up live by DJs Chorizo Funk, Shm0wzer, Dr. Melt and El Paso's illustrious DJ Trillo. Come dance the night away with us!

2 bars offering a variety of cocktails, beer, wine & more; Breakfast tacos offered after hours.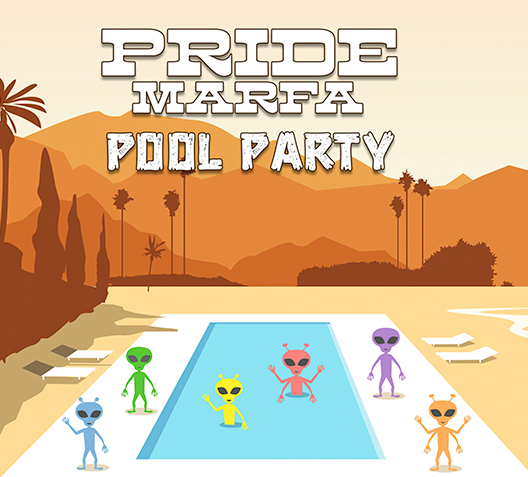 POOL PARTY (21+)
Head over to the pool at Hotel Saint George for a final sendoff and a special "thank you!" to Pride Marfa '23 organizers, sponsors, supporters, and guests. Grab a drink and kick it poolside with live DJ sets by Lurkmoth, Chorizo Funk, Dr. Melt and Shm0wzer.

Pizza offered by Pole Town Pizza; Drinks by Hotel Saint George.
ORGANIZERS

We are Pride.
Pride Marfa is an intersectional, community-led event designed to uplift queer voices & creativity in West Texas.

Our goal is to heighten queer visibility in West Texas through community support and celebration - furthered by spotlighting queer talent, individuals, and businesses in honor of Pride month. We aim to create a fun, safe, and community-driven celebration of queer life in West Texas over one weekend in June.